Motley's "Dirt" will (finally) hit the screen.
Way back in 2001, the guys in Motley Crue released their autobiography "The Dirt: Confessions of the World's Most Notorious Rock Band", and that thing was a freaking beast. It was all in there.

Sex? Check.
Drugs? And how.

Rock and Roll?? Sure...but not as much as sex or drugs. And I'm OK with that.
This is Motley freaking Crue. Let Radiohead write a boring book. Screw "Hammer of the Gods" or "No One Here Gets Out Alive"...The Dirt is THE greatest music book EVER written. That's not opinion - that's fact. I say so. And if you disagree with that, you can get the hell off my page immediately, Waldo.
Anyhow, it didn't take long for Hollywood to come a-knockin', trying to make this book into a major motion picture but in the last 10 years the project has changed studios and hands way more often than the Crue members have changed clothes. (Read the book to understand that reference)
The wait is finally over, as multiple sources are now reporting that the deal is done for "The Dirt" to find its home at Netflix. Jackass director Jeff Tremaine will helm the project, and the script has been written by Rich Wilkes and Tom Kapinos, creator of "Californication."
Naturally, there's no release date for the pic yet, but (as a lifelong Cruehead) I have the highest of hopes that when this thing is unleased it will be freaking epic.

The Crue members - Nikki Sixx, Vince Neil, Mick Mars and Tommy Lee will all serve as executive producers on the project, and they have long-insisted that they'd like to see unknown actors play them on the screen.
But in my humble opinion, Ashton Kutcher would be (umm..) brilliant as Tommy Lee.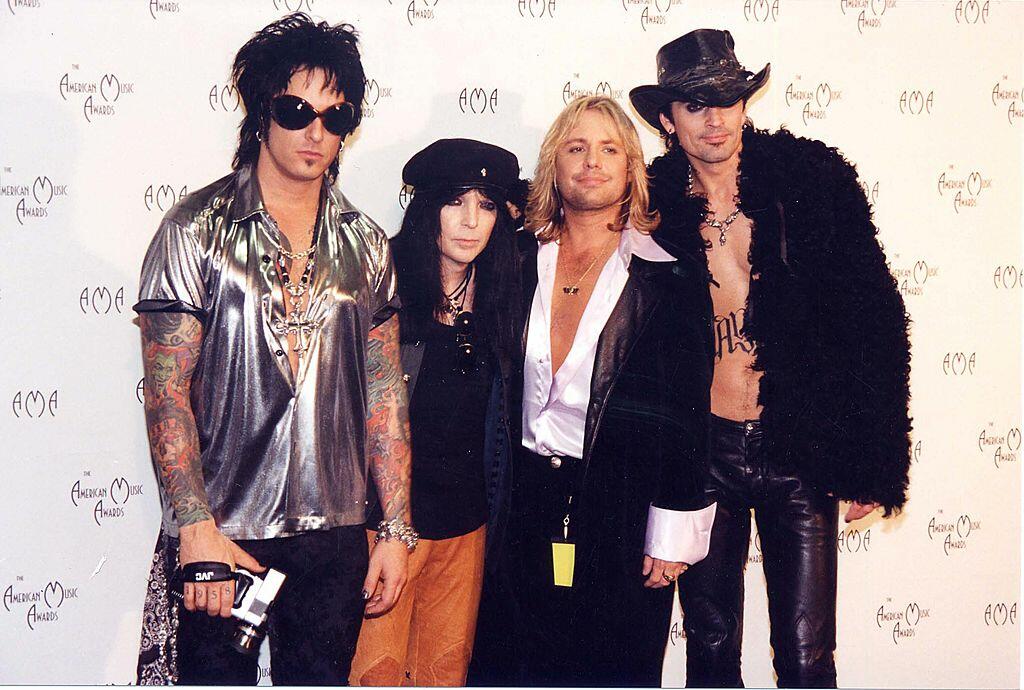 Corey Rotic was born and raised in Cleveland, OH. If his parents are to be believed, he's wanted to work in radio since he was just two years old. After spending every waking moment obsessing over music and rock stars, his radio dream came true in 2000, and he's been screwing up things around the studio ever since. In addition to sucking at radio, Corey's also a musician who plays guitar, bass and sings (poorly, at each). This idiot's even got his own Monkees tribute band, The Frodis Capers. When he's not traveling to Hollywood, Corey loves listening to old vinyl and hanging out with his wife, Nancy, worshipping old school Glam/Sleaze Metal bands (especially Mötley Crüe, Pretty Boy Floyd and Poison), messing around with his collection of vintage arcade and console video games (he'll kick your ass at Q*bert), drinking dark ales (especially Newcastle Brown Ale), and spending his time with his family, friends and young son.