Matt Cameron Recalls First Time He Heard Chris Cornell Sing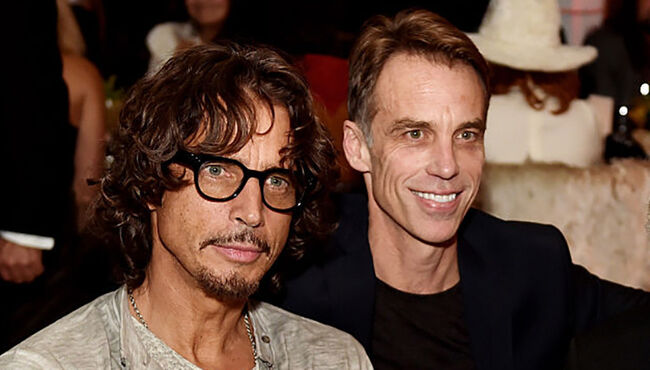 If there was any doubt in Matt Cameron's mind about whether or not he wanted to join Soundgarden going into his 1986 audition with the band, it was gone as soon as Chris Cornell began to sing.
In a moving tribute to the iconic singer one year after his death, Cameron recalled his try-out with the group via an Instagram post accompanied by a photo of one of his first gigs with Soundgarden. The drummer says the first song he played with the group is still his favorite to this day, a song called "Ocean Fronts."
Cameron recalled sitting behind Cornell's rusty old Tama drum kit, which was set up in the drummer-turned-frontman's house.
"The tune had kind of a long intro, it sounded great and then all of a sudden Chris starts singing the verse," Cameron wrote. "I was instantly blown away by the impact of his voice and I felt myself settling into the band on my first try. It was all because of that mind blowing voice."
When the song was over, Cameron remembers Cornell smiling at him and asking if he'd like to perform with the band at a gig a week later. Cameron agreed, and that was it.
"I will forever praise him for the decades of encouragement he gave me and for the fierce friendship we forged. I love you buddy," he concluded.
Cameron also remembered Cornell for leading Soundgarden "by example" and for his "work ethic, his sense of humor, his love of animals" and for being a family man.
You can read Cameron's full post below.
Photo: Getty Images